Interested in Playing Hockey for TEAM YUKON?
---
---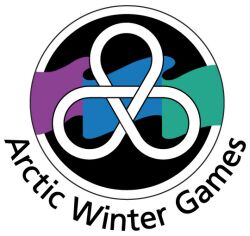 ---
The 2020 Arctic Winter Games Are Coming to Whitehorse March 15th to 21st!
Hockey Yukon is hosting a series of informal and free Sign Up and Skate sessions for athletes interested in competing later this year for a spot on the Team Yukon 2020 Arctic Winter Games hockey teams.
Three (3) Teams will be formed in late December to compete at the Games, including 1 bantam team, 1 midget team, and 1 all female team.
Interested athletes are invited to come out to the Canada Games Centre this weekend to sign up for the December player evaluation camps and to participate in the optional and free ice sessions. Games volunteers will be on location to sign athletes up for the December evaluation camps, answer questions about the team selection process and the Games' hockey competition, and facilitate an opportunity to come out and have some fun on the ice.
These events are completely optional and all interested and eligible athletes will be able to register for and attend the December player evaluation camps, which will be announced in the fall. Future Sign Up & Skate events will be held over the fall period in Whitehorse leading up to the main evaluation camps in December.
AUGUST 2019 SIGN UP & SKATE SESSIONS
Team Yukon JUNIOR FEMALE (Born 2001 or later) - Saturday August 24, 2019 - 2:45 pm to 4 pm
Team Yukon MIDGET MALE (Born 2002 or later) - Sunday August 25, 2019 - 9 am to 10:15 am
Team Yukon BANTAM MALE (Born 2005 or later) - To be announced
For more information email info@hockeyyukon.ca
Click HERE for more info on the 2020 AWGs